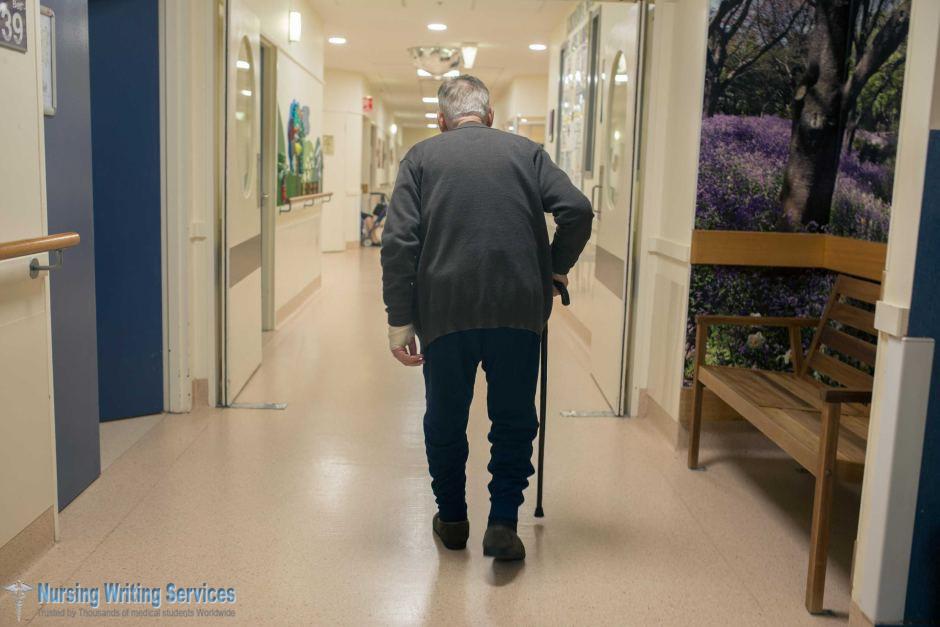 Gerontological nurse, also known as geriatric nurses coordinate medical treatment for the elderly patients. They give care to the elderly who usually are in at higher risk of getting diseases such as Alzheimer's, osteoporosis or cancer and injuries because of their advanced age.
The primary focus for geriatric nurses is to provide preventive care. They also help the patients and the families to develop coping mechanisms for specific medical conditions which develop at later stages of life.
Gerontological Nurse Training
These nurses play a crucial role in coordinating medical treatments from the old patients. Gerontological nurses begin by training as registered nurses but decide to specialize after earning their nursing degrees and passing a certification examination. They take additional education and training to understand the basics as well as gain experience on how to serve the elderly patients. Some even go back to nursing school to pursue a gerontological nursing degree hence it is not the role e for all nurses but those with the right qualifications.
The education that geriatric nurses receive trains them to understand and handle complex physical or mental health needs by the older people. They learn ways of protecting their health of their patients, coping with changes in physical and mental abilities for them to live an active and independent life for a long time.
Gerontological Nurse Working conditions
Geriatric conditions should be persons who enjoy working with the elderly. It requires patience; careful listening abilities and balancing skills to manage the patient needs with family demands that can at times become conflicting.
Gerontological responsibilities can vary depending on the needs of a patient, the attending physician and medical facility. Gerontological nurses mainly train and work to help patient s who have challenges such as lost mobility or have impairment in their hearing, speaking or eyesight. Such patients require supervision for them to enjoy daily lives.
Gerontological Nurse Functions
Many seniors with lifestyle health conditions do not need hospitalization but treatment through medication. Some take medicine to manage particular requirements for a long time.
Others require changes in diet, use of equipment such as a walker or a blood sugar monitor, participation in daily exercises and other essential adaptations.It is the role of geriatric nurses to help in designing and explaining healthcare regimens to the patients and members of their family. They usually work as case managers by linking families with community resources that assist in taking care of the elderly.
A gerontological nurse who works will perform these functions when working with patients:
Assess the mental status and cognitive skills

Discuss the common health concerns such as a change in sleep pattern, falls, incontinence and other dysfunctions. Frequent discussions help in understanding the acute and chronic health issues that affect a patient.

Organize medications

Explain how to use medicine, supervise to ensure adherence and recommend any essential adjustments to a regimen

Educate patients about personal safety and prevention of disease

Link patients with local resources that they may require

Gerontological Nurse Practice Settings

Geriatric nurses work in various practice settings including:

1. Nursing homes

2. Patient homes

3. Hospitals

4. Rehabilitation facilities

5. Senior centers and retirement communities

A gerontological nurse in any of the settings works as a part of the care team that comprises of caring professionals such as nursing aides, social workers occupational and physical therapists.

Geriatric care in hospitals is about working with treatment teams that offer services to a larger population of older patients. The care giving role for these patients is essential in geriatric mental health, cardiology, outpatient surgery, ophthalmology, rehabilitation and dermatology among others. Geriatric care is critical in the management of long-term conditions such as anxiety, depression and Alzheimer's.

Gerontological nurses working in rehabilitation and long-term care facilities manage patient care from initial assessment, development, implementation, and evaluation of care plan. Some nurses go for advanced studies in geriatrics to work in leadership, administrative and training roles.

A gerontological nurse takes responsibility for the well-being of the patients, maintains accurate medical records and coordinates care according to recommendations by treating physician.
Top Writing Services & Popularity
Custom Nursing Research Papers
80%
Custom Nursing Essay Papers
95%
Custom Nursing Dissertation Papers
80%
Custom Nursing Thesis Papers
90%
Custom Nursing Research Proposals
70%
Custom Nursing Assignments
93%
Custom Nursing Coursework
95%